KEEVER VINEYARDS

Keever Vineyards is a small family owned and operated winery in Yountville, in the Napa Valley. And when we say family owned and operated, we mean it.
On any given day there are between two and four Keevers on site. During fruit processing we get aunts and uncles in too. Despite recently turning 70, Dad – Bill Keever – drags barrels out of the cave, works with our vineyard manager, and drives the forklift. When he is not getting his hands dirty, he is also our Chief Executive Officer and General Manager.
Mom – Olga Keever – runs the office, works with distributors, and ensures all our compliance obligations are met. She does tours and tastings to boot.
Daughter Ashley is Hospitality Manager and Accounts Payable. She puts the fun into our tours and tastings and ensures that guests at Keever Vineyards feel like members of the family. She works with other wineries and with hotel concierges to ensure that Keever Vineyards is a perfect match to our guests' itineraries.
Son Jason specializes in production. Winemaker Celia Welch calls the shots, and Jason makes sure everything gets done in a manner that ensures the highest quality and that no details, however small, are overlooked.
On July 14th of 2006, Keever Vineyards celebrated the completion of the winery with an open-house party for family and friends. Since then, visitors have been coming to the winery to sample the incredible wines and to experience a private tour of the winery and cave and the beautiful site.
When we make wine at Keever Vineyards, we attempt to showcase the best flavors of each vineyard block and blend them into a seamless, elegant representation of that year. The journey from berry to wine begins in the vineyard.
Wine is more than our business. We live every day among the vines and barrels, guarding them with care and love. Our stewardship of our land and our wines, our dedication to this craft and our family, result in wines that perfectly express both the seasons past and the dreams to come.
WATCH KEEVER VINEYARDS VIDEO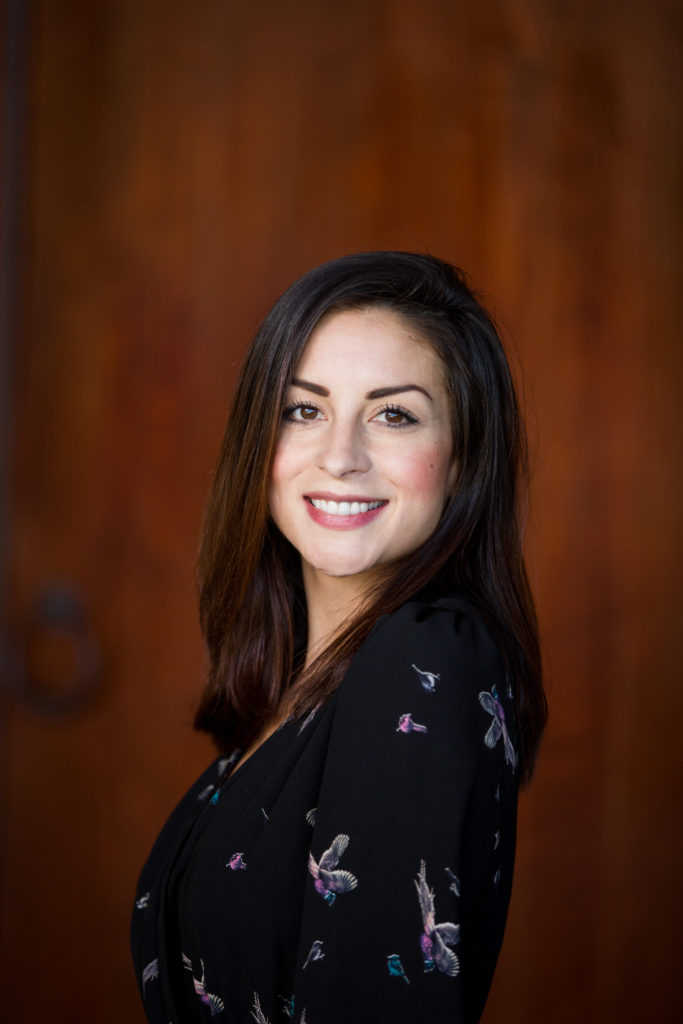 ASHLEY KEEVER

Proprietor/Hospitality

Ashley was born in Danville, CA and lived there until the second grade, when her family moved to Dusseldorf, Germany. It was during this time together in Germany, that the family grew very close. It was just the four of them, they were in Europe together from 1989 to 1999. The Keever family traveled to many interesting places together. It was at some of these interesting places that they began to develop their love of wine. Fast forward many moons and they were all back in the United States. Ashley lived in San Francisco for a total of almost seven years. After rescuing a puppy, the country life started to have more appeal. She relocated to Napa in 2008 and worked in the hospitality industry. Her transition to working for the family business came very naturally. Ashley's mom had been performing every tour and tasting as well as all of the office duties single-handedly since the winery opened in 2006. She was finally ready for help and Ashley jumped at the opportunity to be that help. Since joining the Keever Vineyards team full-time in 2009, countless wonderful memories have been made. Ashley loves her family, her job, and their product.  She also loves raising her daughter in the stunningly beautiful and community-driven, Napa Valley. To be able to witness (Keever Vineyards' amazingly talented winemaker, Celia Welch)  and participate in the many stages and operations that go into making a hand-crafted wine and then have the honor of sharing it with people who then go on to include the wine in their celebrations and memory-making, brings Ashley a feeling of privilege and joy. 
KEEVER VINEYARDS AT NAPA GALA VI
At the Quail Napa Gala VI, Ashley will be presenting selections from the Keever portfolio. Keever is a welcome new addition to the Quail Portfolio.  These wines are made by the renowned winemaker Celia Welch.  Ashley will be tasting the latest releases from her family's winery.  Please stop by and check out the quality efforts from this winery.