PURLIEU
Purlieu — "the edge of the forest" or "an outlying area" — is a reference to our home base in the new Coombsville AVA, at the edge of the forest and the Napa Valley.
And the objective is always balance: healthy fruit at peak ripeness, with power but also with freshness. With balance comes the capacity for wine to age, fascinate and excite.
The Napa Valley is blessed with a dizzying array of soil strata, microclimates and exposures. We've sourced the fruit for our flagship Purlieu, and its sister label Le Pich, from a variety of top vineyard sites throughout the Napa Valley. We rely on our strong relationships with the best growers and our ability to walk the vines daily.
Winemaker Julien Fayard and vineyard manager Steve Matthiasson work together to ensure that every cluster on every vine is treated as an individual and receives the precise amount of both nourishment and stress needed to produce perfectly balanced fruit.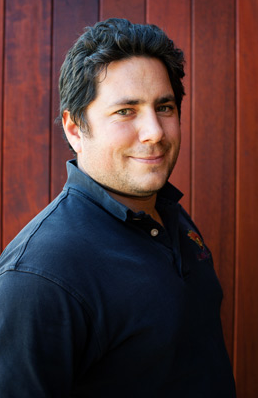 Julien Fayard

Winemaker
Julien has lived in the Napa Valley since 2006, when he and his wife agreed to settle down by "meeting halfway" — between his home in France… and hers in Sonoma. In France, Julien worked in both Provence and Bordeaux, where he defined his core winemaking style at the exalted first growth Château Lafite-Rothschild (he even lived in Lafite's grand château for a period) as well as at Smith Haut Lafitte.
There, Julien says he learned his attention to detail and how to not excessively intervene in the winery: "If you put in the hard work in the vineyard, you have to trust and have patience; then, on its own, the wine will become all that it is capable of."
Here in Napa, Julien worked at Quintessa before joining Atelier Melka, where he spent five years as the Director of Winemaking.
It was here, working with a variety of clients including Lail Vineyards, Gemstone, Dalla Valle, and more that Julien further developed his winemaking style — while also gaining an intimate understanding of the valley's vineyards and establishing strong relationships with its many passionate, quality-dedicated growers.
PURLIEU WINES AT NAPA GALA VI
At the Quail Napa Gala VI, winemaker Julien Fayard will be presenting selections from the Purlieu portfolio. We've been following Purlieu for a few vintages and are extremely excited to be presenting them at Napa Gala VI.  The wines that Julien will be showing include both Le Pich and Purlieu including the "mega rated" Purlieu 2015 Missouri Hopper that Robert Parker called an "amazing effort". Make sure you spend some time at this table because these limited gems will be snapped up quickly