REALM CELLARS
Making wine at the very highest level has always been at the foundation of Realm. Through "these blessed plots" – vineyard sites that we carefully curate and care for – our aim is nothing less than to illuminate and reflect the pinnacle of Napa Valley winemaking. But there's something more that makes us tick, that makes us come to work each day with unflagging energy and commitment.
Juan Mercado laid the groundwork for Realm. He had the dream, and he risked everything to achieve it. But today a new Realm beckons. A Realm that combines the characteristics of a great start-up – the restless enthusiasm and life-affirming passion that have defined us from the beginning – with the polish, professionalism and attention to detail of a more seasoned, focused enterprise.
Ten, twenty, thirty years from now, the people at Realm may very well be different. But our vision, our quest, is that Realm stand for something beyond a bottle of great wine, beyond an individual person. Realm stands for following dreams and taking risks, establishing community and sharing good fortune. If we delight people with our wines, we will have done our job. But if we inspire them with our story – to pursue their own paths, realize their own dreams, we will have truly succeeded.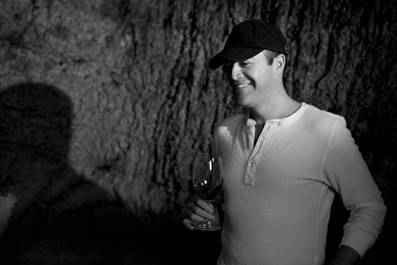 Save
Save
Save
Juan Mercado
Founder
"A start-up means having to be comfortable with being uncomfortable."
Even when he had two vintages of wine in the bottle – and the debt to show for it – Juan Mercado didn't think of himself as an entrepreneur. In 2003 he was still working at the Summit Medical Center in Oakland where he supervised a staff of 1700 nurses, commuting from Napa Valley where he had started to source grapes and make wine in 2002. For Juan, starting Realm Cellars was simply following a dream; he wasn't entirely sure where it would take him. But when he quit his hospital job, cashed in his 401K and started to actually sell the wine – to tell people his story and how he had scraped and held Realm together, even after his entire second vintage was destroyed by fire – he was able to recognize and embrace the entrepreneurial spirit that had allowed him to get as far as he did. "Cashing in your retirement to do something like this, it's not normal. But at the time it felt natural to me. I'm not opposed to dealing with a little discomfort, a little uncertainty." Juan's sanguinity is due in no small part to his background in both the military and medical fields, and his memories of those former lives are a constant reminder of how right he was to follow his dream into wine. "The worst days we have here are not that bad. You're not talking about life and death. I remind myself of that all the time."
REALM CELLARS AT NAPA GALA VI
At the Quail Napa Gala VI, Juan will be tasting the 2015 releases.  The Spring previews include one of their most sought after wines – the Realm Estate Moonracer. Unbelievably rare opportunity to taste one of the hottest wineries in the valley.